Motivated and productive in the homeoffice
Tips for working from home
In our blog from last week we have already dealt with the technical requirements for working in the homeoffice. On the other hand, there is the great challenge of finding our own way in the new working environment, creating a positive and motivating working atmosphere and thereby completing our tasks in a targeted and effective manner.
Working in a homeoffice has both advantages and disadvantages. On the one hand, we save the time that we would otherwise need to travel to the office and can freely divide our time throughout the day. It is possible that the lack of distraction in the office increases our ability to concentrate and our familiar environment creates more creativity and inventiveness.
On the other hand, in the homeoffice the boundaries between private and professional topics become blurred. There may be other factors that can cause distraction, such as private errands or the children. In addition, a lack of communication with colleagues and managers can lead to decisions being made less quickly, thus reducing the speed of work in projects or reducing transparency in teamwork.
Nevertheless, there are some ways and means to use the advantages profitably and reduce the disadvantages to a minimum. In today's blog, we present helpful tips on how to make homeoffice work both pleasant and productive.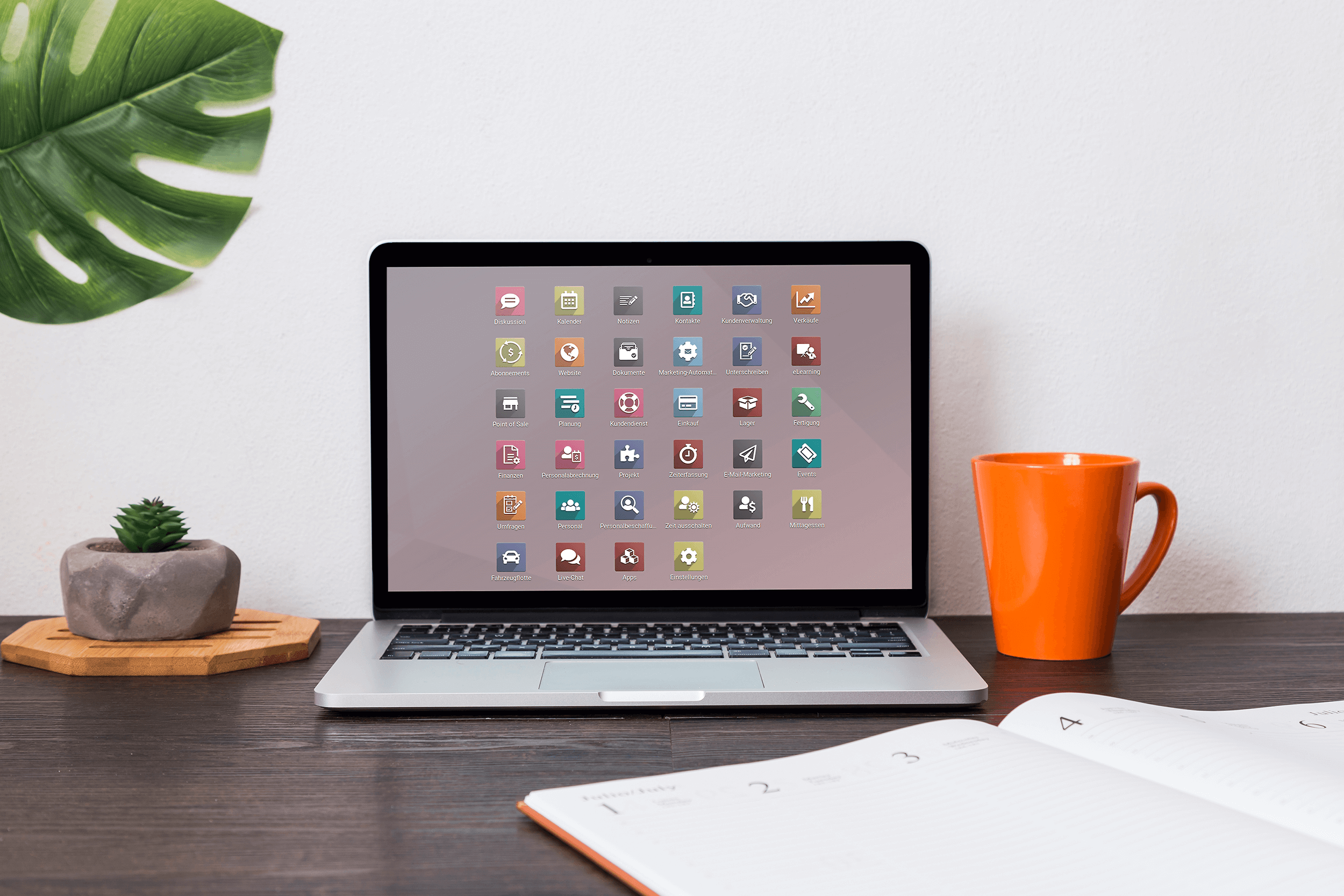 We go to work
Of course we don't go to the office to work, but we behave as if we were going to the office to work. Therefore, we create a separate area for working. It doesn't have to be a self-contained space, but an area that we can clearly separate from our private surroundings. In the best case, we create a workplace here that is similar to the office with a table, a comfortable chair and the appropriate technical equipment.
We also prepare ourselves mentally for a normal working day in the office. This includes the morning routine and clothing that corresponds to our usual, office-suitable style. All of this creates a professional working atmosphere in the homeoffice, mentally adjusts our thoughts to the work and has a positive effect on video conferences with our team or our customers, for example.

We set fixed working hours
We define fixed working hours to clearly distinguish between private and professional life. During this time we exclusively deal with professional issues. On the other hand, we can deal with private matters before and after working hours. Thus we distinguish between private and professional matters in terms of time and content. This creates transparency in the team regarding availability and accessibility in the homeoffice. It also makes it easier for us to switch off after work.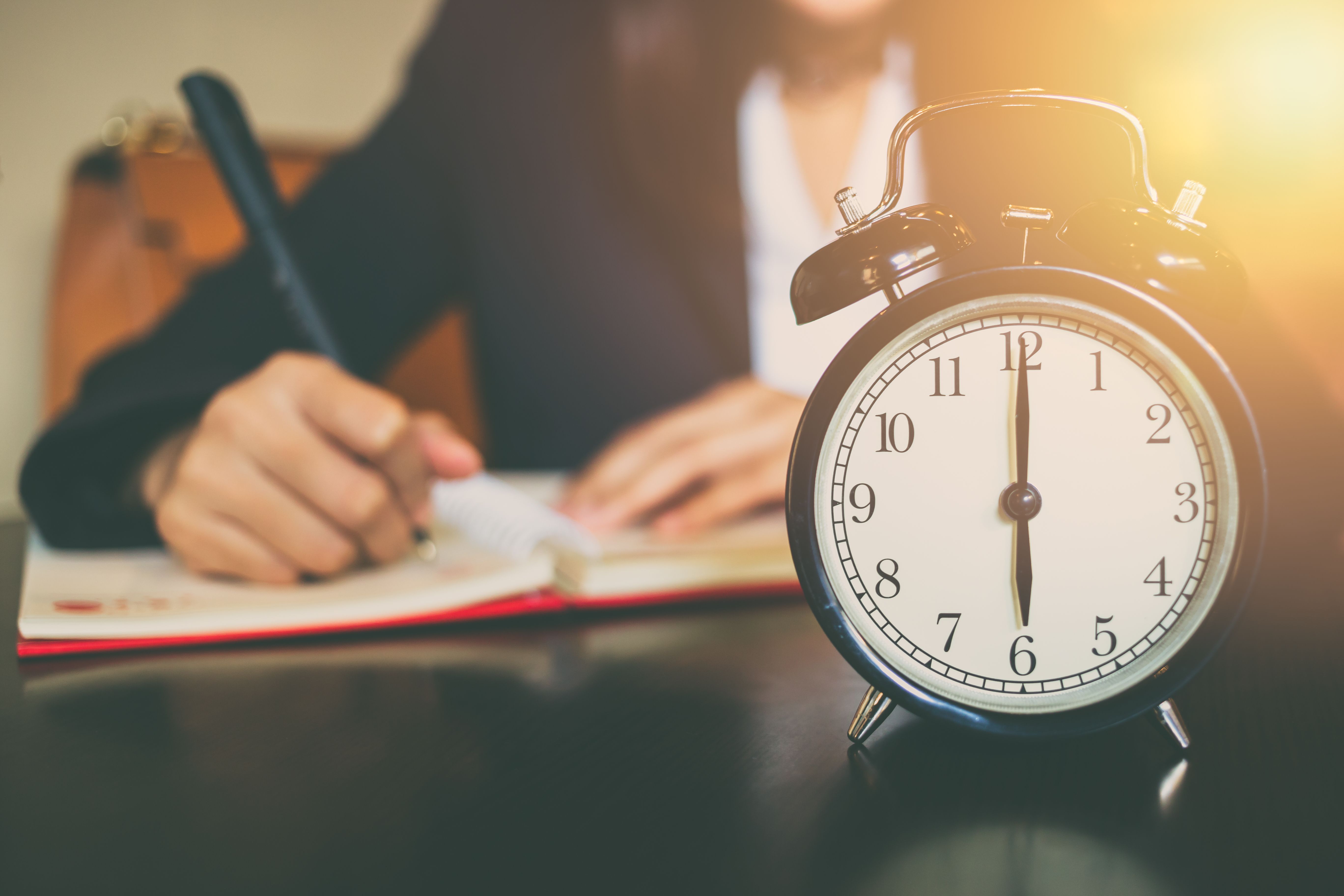 We organize and prioritize ourselves
At the start of work we take a few minutes to plan the day. To do lists, mind maps, the company's own ERP system or various project management tools can help us do this. We set clear priorities and define which tasks need to be completed in a timely manner and which tasks can be completed later. This helps us to keep an overview and to work in a structured way.
Here it can be helpful to use individual peak phases. These are the times when we usually work most productively. So there are people whose productivity is highest in the morning, during the day or in the evening. We then use these peak phases not only for scheduling, but also for "difficult" tasks. To increase our own motivation, it can also help us if we plan a task for each day that we enjoy doing and look forward to.

We communicate
The complete contrast to the daily hustle and bustle in the office is being alone in the homeoffice, which can be equally exhausting. To counteract this, it is all the more important that we maintain regular communication with our colleagues, managers or customers. To do this, we do not clarify questions in writing about messenger services or the ERP system, for example, but by direct exchange over the telephone. This also has the advantage that open questions can be clarified much faster.
We also continue to participate in internal and external meetings, whether by telephone or video conference. For example, a daily stand-up is recommended for team coordination. In a 15-minute meeting, we tell our colleagues and managers what topics we are currently working on, which projects are progressing well and where there are challenges. This not only promotes communicative exchange, but also provides a basis for professional input from all those involved.
Constant communication therefore helps against being alone, promotes exchange within the team and certifies a proactive approach. Furthermore, it is imperative, especially for managers, to choose suitable communication channels and means of communication in order to organize and support the team in the homeoffice as well.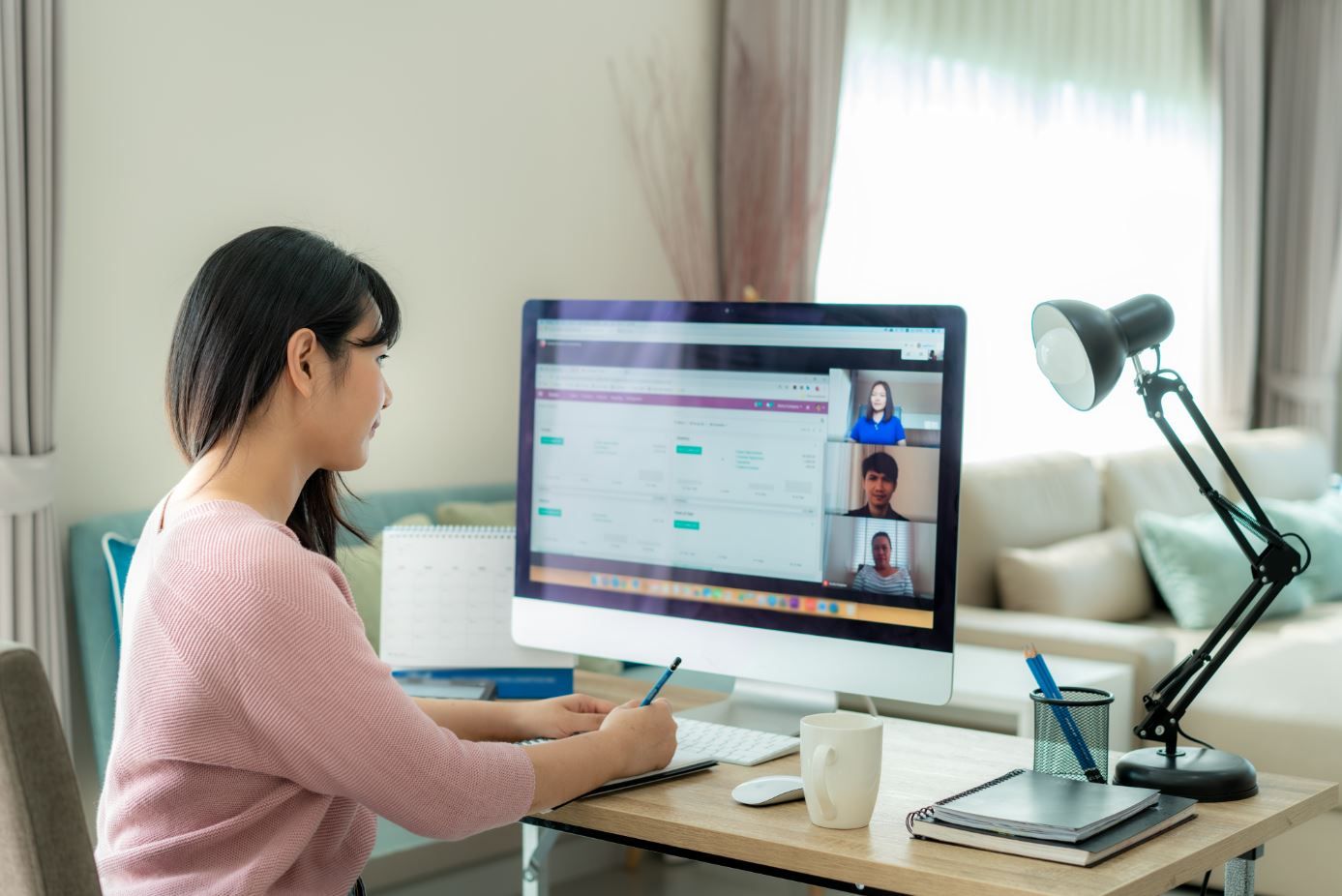 We take breaks
Just as important as the setting of fixed working hours is the planning of regular breaks. In the best case, we plan a 5-minute break per working hour as well as a 30-minute lunch break. During breaks, we pay particular attention to the fact that we leave our workplace. The communication of the breaks within the team ensures that we are undisturbed during our break and can also use the break as a time for relaxation.
We also make sure that we drink enough and eat at set times. This is not only healthy, but also creates relaxation and promotes concentration and performance. These positive effects are further enhanced by a few minutes of exercise in the fresh air.

We commend ourselves
A lack of positive feedback from colleagues or managers can lead to demotivation. In contrast, praise can lead to greater motivation for upcoming tasks and strengthen self-confidence. For this reason, we try to praise ourselves for completed tasks and thus create additional motivation.

We call it a day
Similar to the daily routine in the office, we also end the working day in the homeoffice. To do this, we clean up our workplace, switch off all technology and leave the work area physically and mentally. Now we have time for our private tasks, for our personal interests or simply for ourselves.
Of course, these tips are not a panacea for a perfect day in the homeoffice, but serve as food for thought to create a positive working atmosphere. The focus is always on the individual needs of each person, which means that not every tip is applicable to every person. Ultimately, we listen to ourselves and thus create the basis for working in the homeoffice as relaxed and effective as possible.
Do you regularly work in your homeoffice yourself and have helpful tips for organising your working day? Feel free to contact us, we are curious about your experiences!
______________________________________________________________________________________________
Sources: www.karrierebibel.de, www.management-circle.de, www.impulse.de, www.arbeits-abc.de