Communication is indispensable in the professional environment. Whether within the company with employees, colleagues and managers or externally with customers, suppliers and other business partners, communication is the basis of information exchange. This makes it all the more important for companies to provide the appropriate hardware for efficient communication on the one hand and to implement software on the other that makes it possible to centrally manage company contacts and make them accessible in various media. We want to present a solution for this in our blog today: the connection of the telephone system software Pascom to Odoo.

Pascom is the manufacturer of the telephone system software of the same name and can be used in different variants, as a cloud telephone system, as a hardware appliance installed on site or as a virtual IP telephone system. The clients can be implemented for all common operating systems. Windows, Mac and Linux are supported as desktop versions, Android and IOS as mobile versions. By means of a module it is possible to connect Pascom to the Odoo GUI and data models. Therefore Pascom offers a REST API interface.

The central administration of company contacts is done in Odoo in the module Contacts. In addition to entering the name, address data and contact information, it is also possible to distinguish between individuals and companies. Individuals can be assigned to companies. Thus it is represented within the enterprise contact fast and clearly which individuals belong to an enterprise.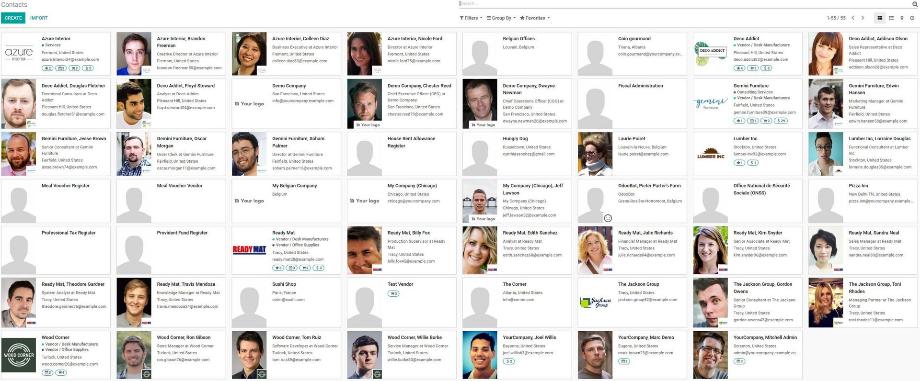 The transfer of the contact information from Odoo to Pascom takes place via a synchronization. Changes of contact information in Odoo are tracked via a synchronization flag. When a contact information is changed, the synchronization flag changes to "not synchronized" and changes back to "synchronized" after synchronization. By defining a time-based process, all entries with "non-synchronous" status are regularly updated. At the same time it is possible to start the synchronization manually at any time.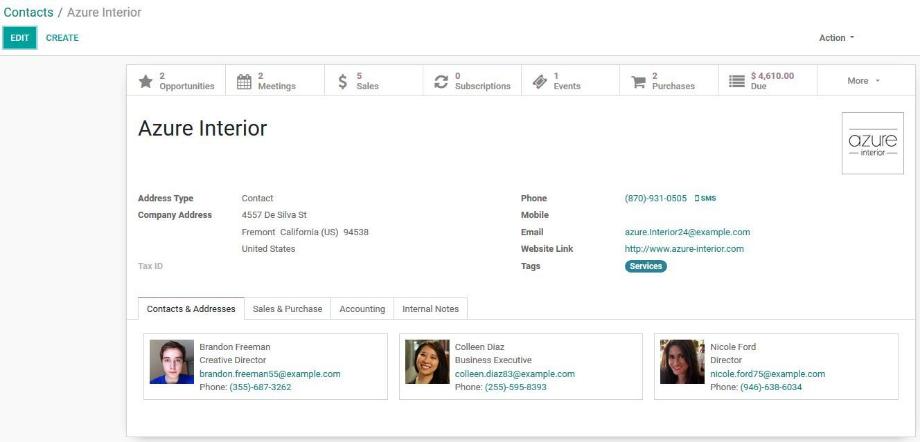 After successful synchronization, all company contacts are located in Pascom. Pascom's user interface is user-friendly and intuitive. This means that the wide range of functions can be quickly and easily integrated into daily work processes. Functions such as voice telephony, telephone conferences, mobile telephony, contact centres and team messaging simplify and optimise communication processes for companies.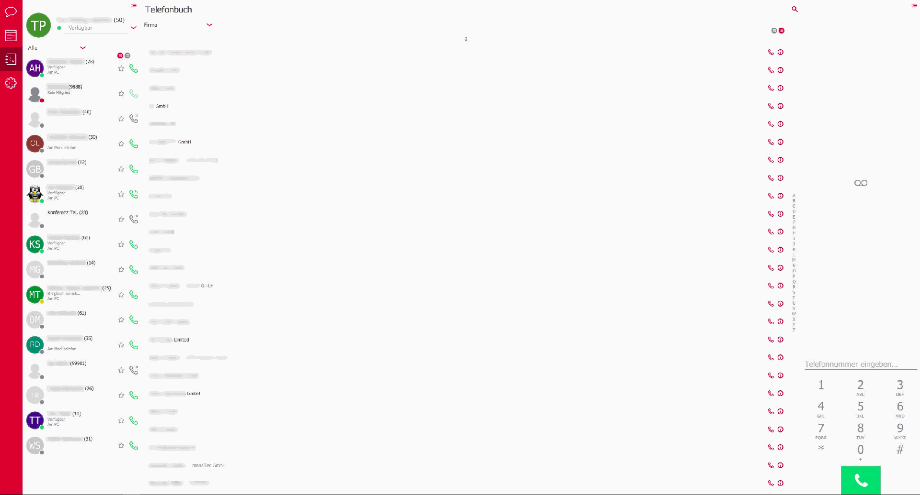 The contacts from the phone book or the call history are activated by a simple mouse click and dialed directly from the Pascom interface. A telephone keypad can be used to dial telephone numbers that are not yet in the phone book, for example. A call can also be forwarded or terminated at the click of a mouse. Within the internal contacts, you can see which colleague is currently available. The call history also shows for each entry whether the call was answered or remained unanswered. Extended views within the contacts contain additional details, such as contact information or a contact-specific call history.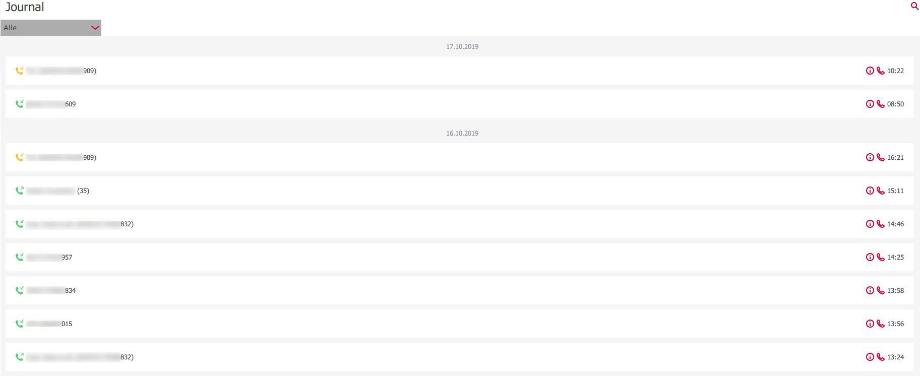 The connection of Pascom to Odoo thus provides a very good basis for optimizing internal and external communication processes in the company. Odoo is the leading system for centralized management of company contacts. The synchronization status, which can be read at any time, enables the transparent display of data quality. Manual and automated synchronization ensures that data is always up-to-date. The user-friendly operation of the Pascom application ensures a uniform user experience on all platforms and thus simplifies workflows. Tools such as attendance and status management improve the ability of employees to cooperate, simplify communication with each other and thus increase the productivity of the company.

Are you looking for a smart and user friendly solution to map and improve your companies communication? Then take a look in our onlineshop directly or contact us now and we will be happy to help you!
---
Sources: www.pascom.net