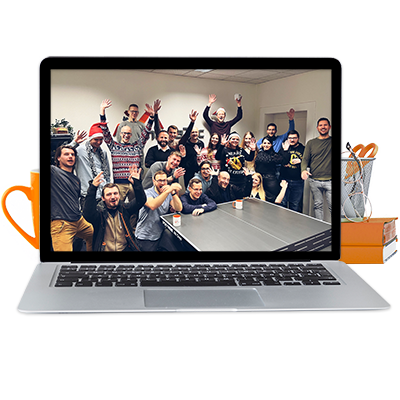 Our Team
We are here for you.
We are a motivated IT start-up from Dresden and distinguish ourselves through special competencies in the areas of Odoo consulting and development, project management, BI consulting and IT support. Whether you want to better reach and manage your customers, efficiently map and design your production and warehouse logistics, simplify and merge your product management, quoting and invoicing, and accounting - Odoo paired with our expertise in configuration, development, and process optimization will make it all possible. Convince yourself of Odoo and the extensive know-how of our team!
Your IT infrastructure needs a makeover? License management is becoming a Sisyphean task? We will be happy to support and accompany you with our consulting services or you can hand over IT support tasks completely into our professional hands. The name manaTec is inspired by the Maori, the indigenous people of New Zealand, where "mana" stands for power, control and influence. We help you to gain more control and influence over your business development. The achievement of your goals is our success!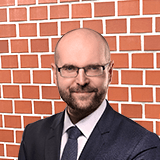 Robert Duckstein, Managing Director
I am a friend of few words and dry humor.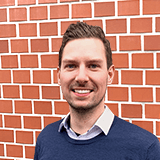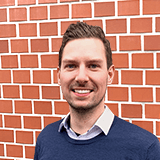 Christoph Lehmann, Managing Director
Fascinated by all areas of IT, I have developed a passion for all topics related to digitalization over the years. Especially due to my business background, the permanent identification of efficiency improvements in your business processes is in the foreground for me. It is my concern to shape the path to your digital business processes together with you and to advise and accompany you in the best possible way.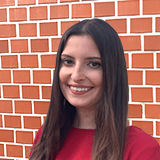 Ann-Kathrin Günther, Business Development Assistant
In addition to my international management studies, I would like to put my theoretical knowledge into practice and become active. Therefore, it is close to my heart to contribute to the further development of the modern company with my creative and strategic ideas. Marketing and sales strategies have already fascinated me in the past. At manaTec I have the opportunity to actively grow in practical experience in these areas and to discover new opportunities and potentials.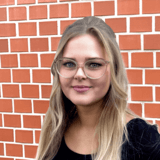 Laura Schoeder, Marketing Trainee
The primary goal of my work at manaTec is to optimize internal company communication processes so that we can work even more efficiently for you. For me, it is particularly desirable to create added value in a company. I am also involved in social media and blog content planning. The manaTec allows me to continue to gain practical experience during my master thesis.

Backoffice and Project Support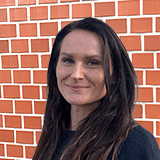 Maria Lammek, Back Office
At manaTec, I am the contact for all back office inquiries and responsible for general communication. I take care of the good feeling at manaTec and am committed to making all colleagues feel comfortable in the company.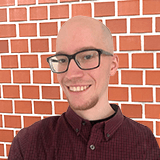 Julius Fitzek, Power BI Trainee
During my studies of international management at the TU Dresden I was especially fascinated by the topics of project management and BI systems, which I can now combine in my internship at manaTec. Here I will support internal reporting using Microsoft Power-BI and thus contribute to the efficiency of multi-project management.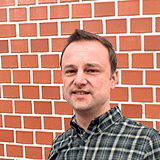 Tom Pohling, Teamlead Odoo Consulting
Through my many years of experience in human resource management and in the supervision of IT projects in the field of human resource management, I have developed a high affinity for dealing with customer projects. As Customer Project Manager at manaTec, I am always available for our customers and coordinate their concerns and communication within our team.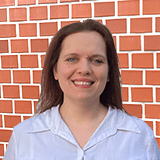 Steffi Heyber, Technical Consultant
As a biologist with a doctorate in microbiology and bioinformatics, I have solved interdisciplinary problems from the life sciences using theoretical computer-based methods. By building up my own company, naturally using Odoo, I know the daily challenges of the entrepreneur and his demands on the ERP system. As a Technical Consultant I support you both in the application and in the individual adaptation of Odoo to you and your company.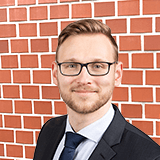 Lars Halbauer, Odoo Consultant
As an engineer with a doctorate in materials technology, I can draw on many years of interdisciplinary experience in process and project management as well as algorithm-based data analysis. Combined with an affinity for various areas of IT, the dream of a paperless office, as well as several years of practical project experience in the automotive environment, I look forward to accompanying your digitization projects from development, through implementation, to training.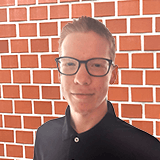 Jerome Hassgall, Junior Odoo Consultant
Team spirit, individuality and initiative are the three most important points for me. The diversity of coding and its comprehensive areas characterize my interest in development. The increasing experiences have consolidated my career in computer science.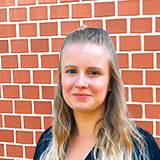 Anne Sophia Grünig, Business Development
Besides my studies of economics, especially business informatics, I am supporting manaTec and taking care of various administrative matters. Whether data entry and maintenance, personnel matters, customer communication, accounting or general organization, with my work I make sure that all colleagues can focus on their field of activity and feel comfortable in the company.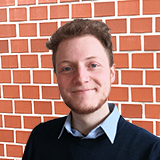 Ferdinand Tieze, Odoo Trainee
As a student of international management specializing in project management, my internship at manaTec is the ideal entry point into the working world. Here I can apply my theoretical knowledge in project management, and get to know the way a modern IT startup works. Through my bachelor's degree in tourism and event management, I have a service-oriented approach to dealing with people, and can now deepen my knowledge of the structure and functioning of optimized websites.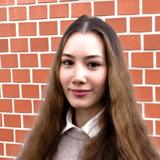 Lisa-Marie Pirnke, Odoo Consultant Trainee
Through my studies at the TU Dresden in the field of economics, I was able to identify with accounting and management. As a working student at manaTec, I can now gain a comprehensive insight into the world of a start-up and actively support the team in consulting. Working with Odoo allows me to further deepen my IT affinity.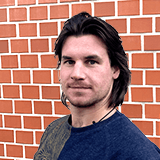 Jarl Schmidt, Project Manager Trainee
I work at manaTec because I am convinced that the digitalization of business processes is an elementary component of the upcoming sustainable transformation of our society. Value creation that conserves resources and the environment, is transparent, networked and digital. With Odoo, we are building the foundation for an optimistic future.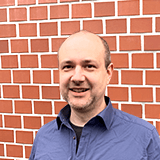 Alexander Heyber, Teamlead Odoo Development
As a graduate engineer in electrical engineering, I work conceptually, strategically and solution-oriented. Having built up a company in the food sector and having used Odoo in it, I know the challenges of daily operations and the resulting demands on Odoo. With my technical training background, my professional career as well as the knowledge in various programming languages, I am responsible at manaTec to implement your requirements in Odoo for you in a goal-oriented way.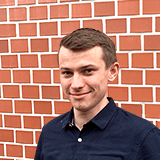 Tom Tietze, Senior Odoo Consultant
As Odoo Consultant I help you to adapt your ERP system to your individual needs and wishes, so that it can support your processes in the best possible way and you can use the software optimally for your company. Thanks to my degree in business informatics, I have built up an interdisciplinary wealth of knowledge that enables me to think my way into the various business areas, while at the same time taking the technical aspects into account and implementing them for you.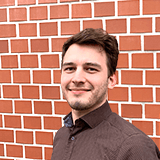 Walter Salzmann, Senior Odoo Consultant
With eight years of experience in developing modules and customizing Odoo, I have also been able to expand my skills in the area of database cleansing. Customer satisfaction is a high priority for me, which is why live support is a big part of my work. At manaTec I could take the chance to get my qualification as an IHK certified trainer.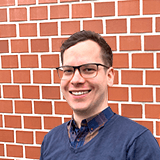 Tobias Reinwarth, Senior Odoo Developer
As Odoo Developer I mainly take care of the technical aspects of our projects. Structured processes and clean code principles are particularly important to me. Besides development, my responsibilities also include deployment and server management.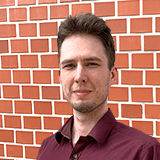 Gerald Malsch, Odoo Consultant
Fascinated by computer science for a long time, I have familiarized myself with a variety of programming languages and use cases during my school and university years. As an Odoo Consultant, I make this adaptability available to you in order to implement your requirements in the ERP system.

Philipp Köhler, Odoo Consultant
With my several years of experience in customer care, support and the acquired knowledge about processes, structures and challenges in ERP systems, I would like to help you to implement your requirements and ideas in Odoo in the best possible way.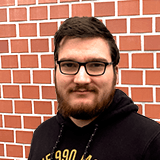 Christopher Bergan, Junior Odoo Developer
Interested in many areas of computer science, I dealt with a wide variety of programming languages and paradigms, as well as theoretical concepts and methods.
I now incorporate this knowledge into my work at manaTec to produce the best possible results.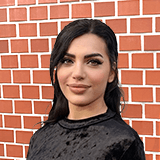 Hiba Salman,
Junior Odoo Developer
I have always been passionate about computer science. Therefore, in my life I have dedicated myself to various topics of IT and privately studied and mastered them in my spare time. Now I would like to use my skills as a trainee at manaTec in different topics of development and support in adaptations of Odoo.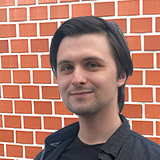 Denis Orechov, Junior Odoo Developer
As an enthusiastic Odoo developer with NLP background, I am happy to work at manaTec because I can work with Odoo in a professional environment and receive goal-oriented support. I am ready to face new challenges and to deepen my expertise in software development to contribute to the success of projects.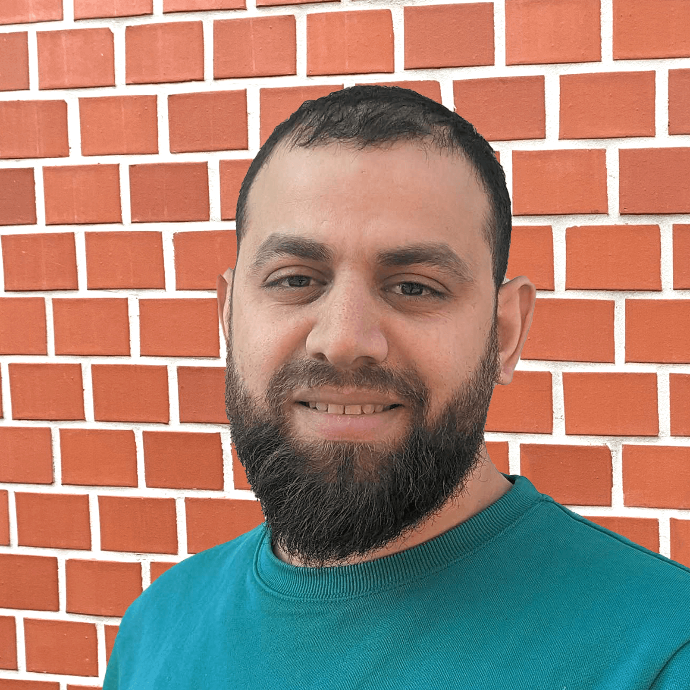 Ahmed Khalaf, Junior Odoo Developer
During my studies as an engineer in the field of electrical and communications engineering, I independently acquired knowledge in the field of programming. I have always been very enthusiastic about this area and am even more pleased that I can implement and deepen my experience within the diverse tasks as Odoo Developer at the company manaTec.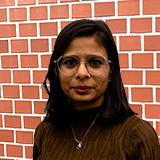 Kinjal Rakholiya, Odoo Trainee
I try to do a good job in all the roles I have in life, and I enjoy the process immensely. I believe my experience has allowed me to hone my attention to detail and critical thinking skills, as well as enhance my communication skills working on team-based projects and with clients.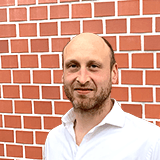 Jan Wiegand, Senior IT Support Consultant
Companies that depend on their IT need a selected IT infrastructure. My concern is to find the right product for this, depending on the customer and the project, and to integrate and operate it accordingly. Especially open source solutions often offer the best possibility to be secure and performant.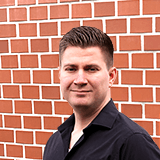 Mathias Thieme, Technical Support Consultant
What characterizes a good IT customer support consultant? If you ask me, the answer is quite simply "customer satisfaction". It is important to me to find structured solutions that are individually tailored to your needs. Since I made my first experiences with PC systems in 2005, customer-oriented and optimal results have been my top priority.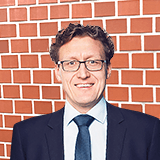 Prof. Dr. Ingo Cassack
Business Administration, Accounting & Controlling, HSZG - University of Applied Sciences Zittau/Görlitz, Senior BI Advisor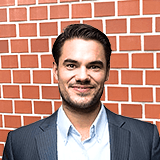 Malte Helmhold
SEO Consultant & Video Documentation