Accounting in Odoo
Configuration of the accounting module and accounting export to DATEV
With the accounting module, Odoo offers a modern accounting software, which simplifies the cooperation of your accountants, customers and suppliers, and in addition presents it clearly and comprehensibly. The module's dashboard gives you a quick overview of your finances. The lean menu navigation also gives you access to detailed overviews of your incoming and outgoing invoices as well as extensive evaluations of your financial situation.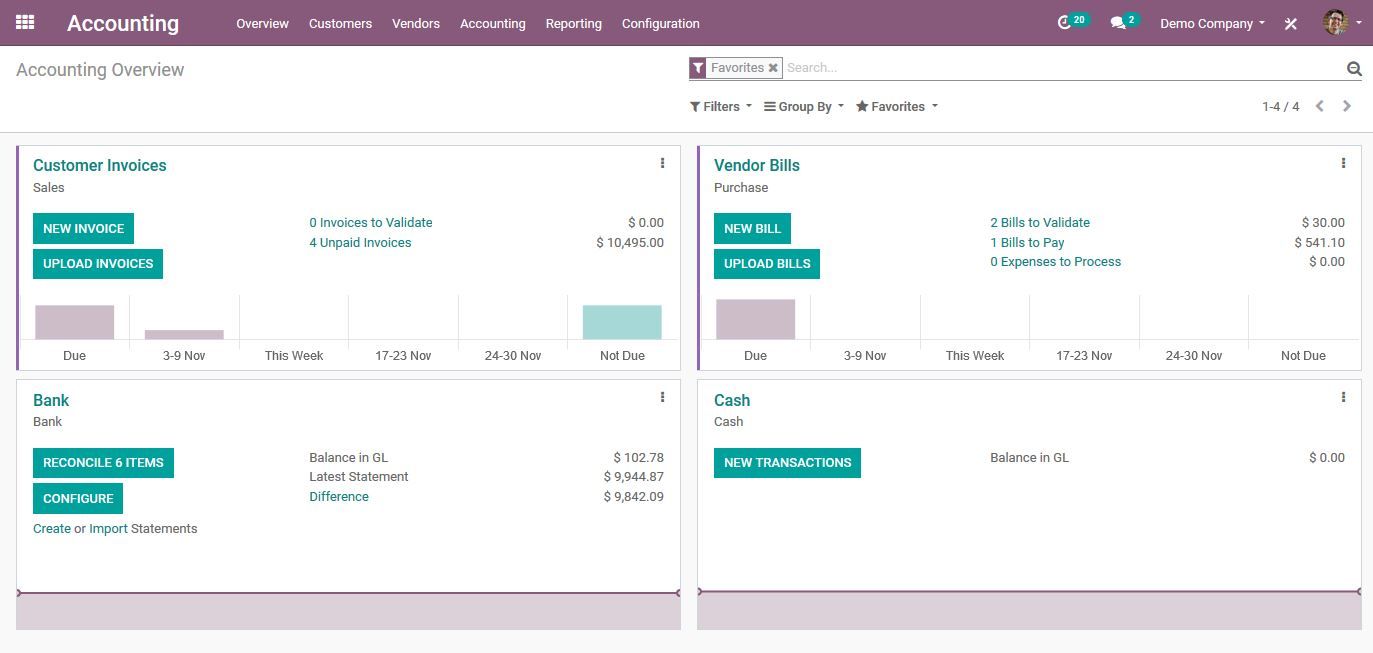 You want to represent your accounting in Odoo? No problem! With our expertise for accounting processes in Odoo we support you in the configuration of the accounting module. Our focus is especially on the following points:
Completion of your company settings

Import and configuration of your customers, suppliers and products

Configuration of your bank accounts

Selection of the chart of accounts

Confirmation of your tax rates

Setting up foreign currencies

Import of your outstanding transactions and the starting balance

Configuration of the sequences of your incoming and outgoing invoices

Definition of users for accounting
In addition, in cooperation with our partner syscoon GmbH, we offer you the possibility to conveniently export your booking records from Odoo to DATEV.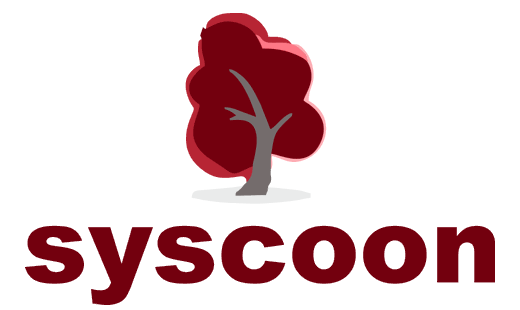 syscoon GmbH

syscoon GmbH is an owner-managed consulting and IT company specializing in the business software Odoo. With extensive expertise in tax and financial consulting, syscoon GmbH supports the integration and migration of accounting in Odoo. Not only in Germany, but also in Austria, Switzerland, Denmark and the USA.
The interface developed by syscoon offers all possibilities necessary for a proper export of bookings from Odoo to DATEV. The export file itself is structured in the DATEV standard format for ASCII import. A configuration in DATEV is therefore not necessary. The import can take place directly. A big advantage over the XML interfaces is that the ASCII export does not only consider incoming and outgoing invoices, but all bookings created in Odoo can be exported.

The turn of the year is an excellent time to depict your accounting in a modern and smart ERP system like Odoo. Contact us now and benefit from our expertise. We are your reliable partner when it comes to mapping your accounting processes in Odoo!
_____________________________________________________________________________________________
Sources: www.odoo.com, www.syscoon.com