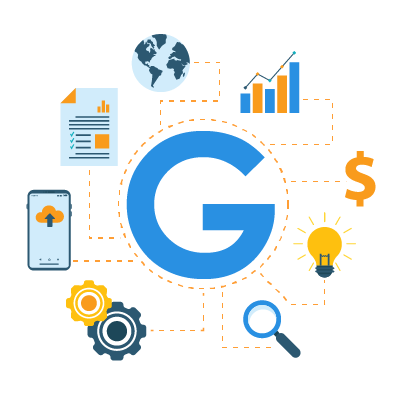 Google Optimization
Increase reach and attract new customers.
If you consider how many companies are located in Dresden, Munich, Berlin, Hamburg or other cities alone, it quickly becomes clear that it can be difficult for customers to find exactly your company and your suitable products and services. This is where local search engine optimization (local SEO) comes into play.

Company presentation
Presenting your own company on Google is just as essential as designing your own website to fit.



Google friendly website
Short loading times through optimized graphics, search engine friendly texts and a clear content promote a good ranking.


Data protection options
Google Analytics offers you the possibility to perform a variety of evaluations in compliance with data protection laws and to have the transmission of user data to Google exclusively anonymized.


Keywords
Keywords help your customers find your site via regular search queries and without Adverts budget.

The main elements of a targeted strategy.



Acquisition of new customers
Google My Business
A meaningful corporate presence starts with the Google presence. With Google My Business, you have several ways to create and personalize a company profile on Google. Whether with pictures of your employees, products, events or by entering your company data. As a result, you can offer your customers quick access to your public data to reach you, get a positive impression in advance and find your company locally.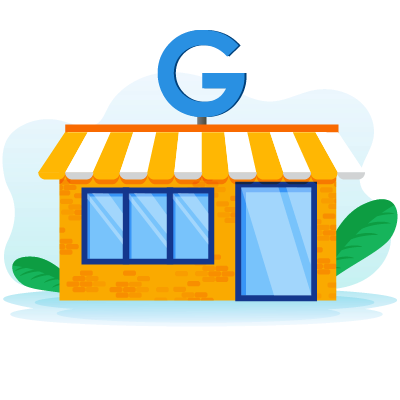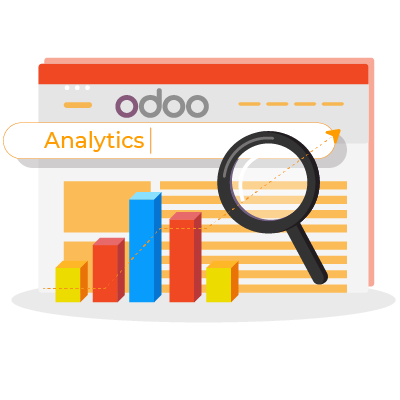 Google Analytics and Odoo

Google Analytics is a comprehensive tool to evaluate user movements on your website. This enables you to analyse which of your subpages are more or less interesting for potential customers. Above all, Google Analytics is an extremely interesting tool for online shops, because it can be used to analyse product calls, for example, and to expand the presence of particular items at a low kickrate. For a clean analysis it is of course important to exclude your own search queries and website visits from the statistics. Of course you can also use Google Analytics within Odoo. Gladly we do the configuration for you.
Keywords
Keywords are used by Google to categorize your website. The better keywords are chosen and set, the better exactly the customers will find you and your company that you want to address with your service or product. For example, if we take an electronics company as an example, the best way to describe it is: product development, final part production, industrial engineering and much more. In addition, it is advisable to include the company's headquarters in the keywords, as this will improve your local ranking.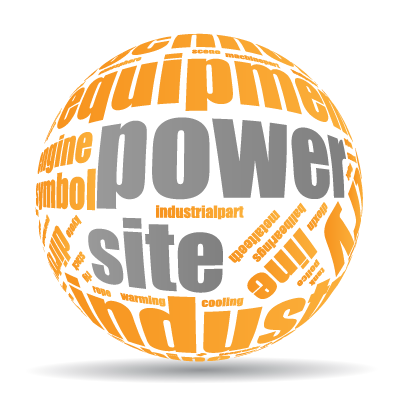 Google Maps Optimization.



Google Maps Optimization

By customizing Google Maps entries, you can ensure that your company profile is reflected in the same way you want it to be. It is important to present your company visually in the form of images and information, so you can give your future customers a personal impression before they even enter your company. This impression can have an extremely positive effect. In addition, you can take precautions to ensure that your company's location is displayed correctly and that your customer is not redirected to neighbouring competitors.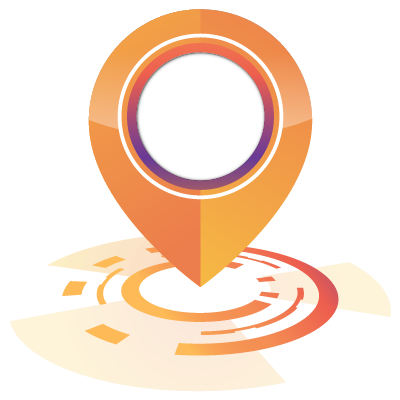 Do you have questions about our Google optimization and want to learn more?
Benefit from our expertise, we will be happy to advise you!