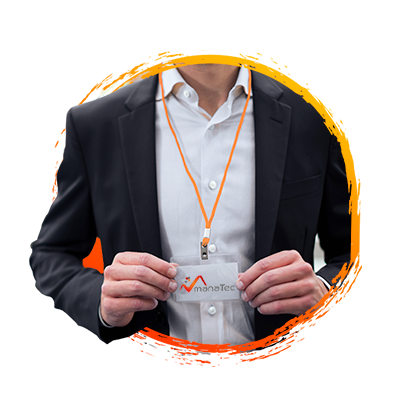 Imprint
manaTec GmbH
Königsbrücker Straße 124
01099 Dresden
Managing Director: Robert Duckstein, Christoph Lehmann
Phone: +49 (0)351 / 32 14 91 00
Fax: +49 (0)351 / 32 14 91 99
E-mail: info@manatec.de
Local court Dresden
HRB 34527
Tax number: 202/114/08201
VAT ID: DE300808535
THE PERSON RESPONSIBLE FOR THE CONTENT IS, ACCORDING TO § 55 ABS. 2 RSTV
Owner: Robert Duckstein, Christoph Lehmann
Warning notice
No warning without prior contact.
Should our content or the graphic design of individual pages or parts of this Internet site violate foreign rights or legal provisions or otherwise in any manner competition law problems, I ask with reference to § 8 para. 4 UWG, for a corresponding, sufficiently explanatory and fast message without cost note.
I guarantee that the rightfully objected contents or parts of these web pages are immediately removed and/or are adapted to the legal defaults extensively, without the engagement of a lawyer is necessary from your side.
The involvement of a lawyer for the purpose of issuing a warning notice, for which the service provider is liable to pay the costs, does not correspond to the service provider's actual or presumed will and would therefore constitute a violation of § 13 para. 5 UWG, due to the pursuit of irrelevant objectives as the dominant motive for the initiation of proceedings, in particular the intention to achieve costs as the actual driving force, as well as a violation of the duty to mitigate damages.
Costs incurred without prior contact will be fully rejected and may trigger a counterclaim for violation of the aforementioned provisions.