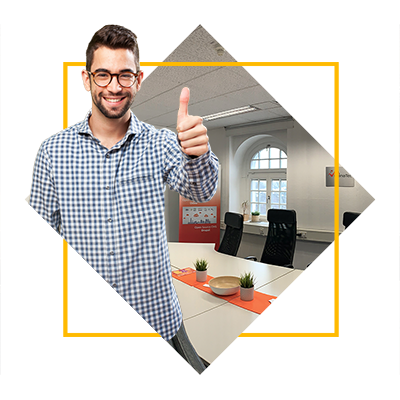 Career
In a growing start-up.
manaTec is a start-up company from Dresden, which realizes individual solutions in the areas of IT consulting, IT support, ERP development and BI consulting. Our goal is to give companies more power and control to achieve higher performance.
Are you looking for your dream job? You want to realize your top ideas? We give you the chance to do so. Join us and take advantage of this extraordinary opportunity to have an inspiring experience as part of our team. Find out what makes us tick and what job opportunities we offer you as a school student, student, graduate or specialist.
Apply now!

Your application process. Our personal meeting.



The first interview
The initial interview is conducted by telephone and serves as a first introduction, for us and for you. After a brief introduction to the company, you will give us an overview of your career to date. We focus not only on your basic personality traits and professional skills, but also on your expectations and expectations. Of course, we also offer you sufficient space to clarify open questions.
The job interview
We invite you directly to our office for an interview. Here we want to find out how you can contribute your skills and experience to our company. Convince us of your personality and don't hesitate to ask any open questions about our company or the task in this interview.
The trial day
On the trial day we look over our shoulders together and let deeds follow words. We will give you an insight into our daily work. You will have the opportunity to get to know our team and take the first steps in your new task.