Customer relationship management is a core process in many companies. The introduction of sales software promotes the digitization of business processes and helps to make CRM workflows simpler and more efficient. The focus here is on usability, because a user-friendly interface with a clearly organized structure and intuitive usability promotes user acceptance and motivation, and thus also their performance.
With manaCRM , we offer you precisely this solution. manaCRM is our sales software that allows you to manage your customer relationship management, including history and future follow-ups, and to map your subsequent sales and billing processes in a fully digitalized manner in a single system.
Growth with manaCRM can be so easy.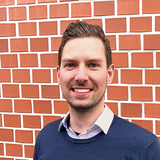 Christoph Lehmann

,
Geschäftsführer
Convince yourself of our demo version!
Unser Geschäftsführer Christoph Lehmann hilft Ihnen gerne weiter:
In der Demo erhalten Sie Einblicke, wie die tägliche Arbeit im Vertrieb durch intelligente CRM-Software erleichtert wird, mit dem Ziel, das Vertriebsteam zielführend einzusetzen und die Umsätze zu steigern.
Your advantages at one glance.



Digital all-in-one sales solution with extensive functions

Easy extensibility with additional features

User-friendly web interface and intuitive usability

Quick implementation in just a few days

Strong partners with many years of expertise

What you can expect from manaCRM.



manaCRM is based on the open source solution Odoo, which maps the complex tasks of a sales software with intuitive usability and modern design. You benefit not only from the constant further development of the Odoo community, but also from numerous additional manaCRM features.

The following modules and features characterize manaCRM: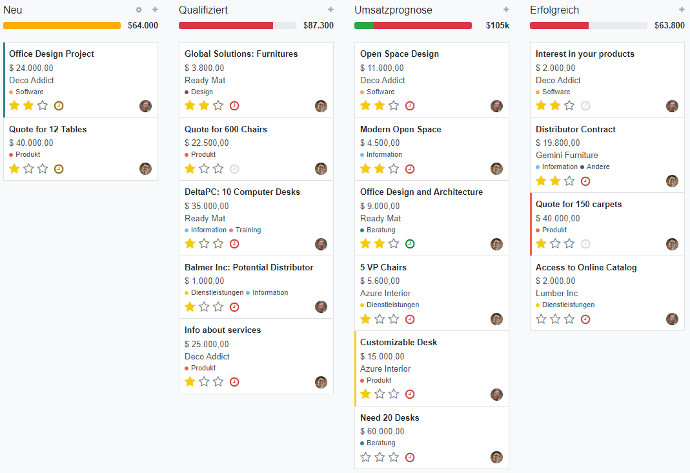 Customer Relationship Management (CRM)
With this module, you manage your leads and sales opportunities and always have an overview of all customer relationships.
Customer data management
Separate overview of leads and sales opportunities
Converting leads into sales opportunities
Assignment of salespersons and sales teams
Creation of activities or activity chains for the planning of follow-ups
Chronological communication history

E-mail Marketing
With the E-mail Marketing module, you send newsletters and keep your customers up to date at all times.
Creation and sending of mailings to previously defined recipients or mailing lists
Intuitive and fast design of the mailings using numerous building blocks via drag & drop
Dynamic content for optimal responsive design
Real-time statistics to evaluate the success rate of the mailings
Planning of mailing campaigns
Activation of a separate outgoing e-mail server and blacklisting feature optionally possible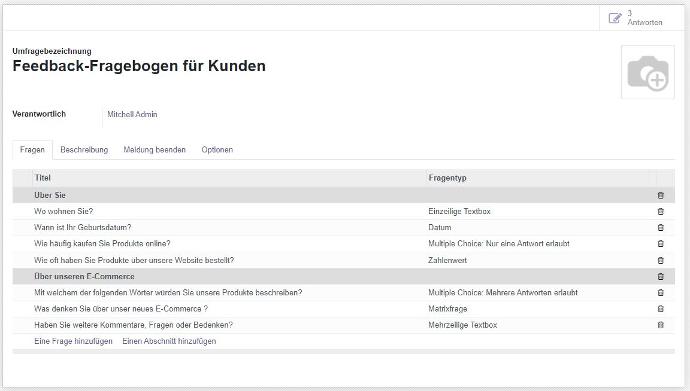 Dashboard
With the Dashboard module you design your individual and fully digitalized pinboard.
Creation of individual dashboard per user
Adding the views from any module
Specification of the views by using numerous filters
Moving of the views by drag & drop
Direct access to individual objects via the views
Changes in the objects are directly applied to the views

Surveys
Use the Surveys module to create online surveys and get direct feedback from your customers.
Creation of online surveys using different question types
Definition of mandatory and conditional questions
Activation of the comment function and time limits for questions
Choice of different layouts and control of access to the surveys
Extensive evaluation options
Creation of surveys as live surveys or certifications optionally possible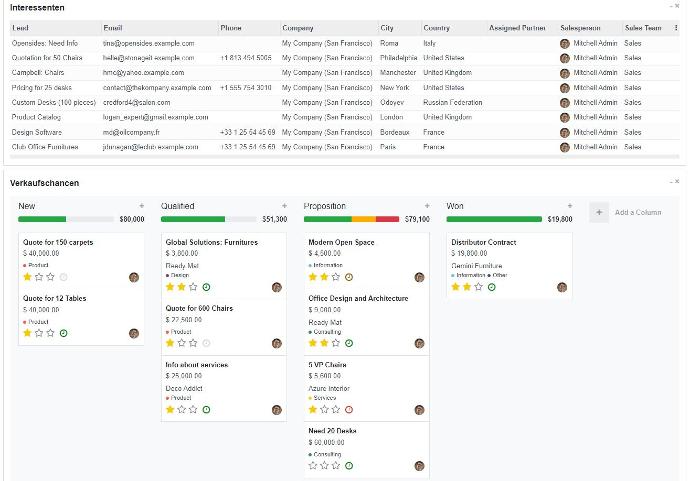 Reporting
Reporting provides you with meaningful key figures about your sales activities.
Generation of key figures for the evaluation of leads and sales opportunities
Display in a graphical or pivot view
Extensive filter options to customize the selection
Simple download for further processing in MS Excel or similar software

Multi-company operation
With multi-company operation, you map the business processes of several companies in manaCRM.
Creation of any number of companies in the system
Control the access rights of your users to the relevant companies
Easy switching between companies
Control the visibility of contacts and employees by assigning them to a company



Communication portal
The Discussion module forms the basis for your internal and external communication via individual or group chat as well as voice and video calls.
Centralized inbox
Direct message management
Creation of public and non-public communication channels
Overview of all messages in the newsfeed
Dedicated chatter for system-wide communication
Perform voice and video calls with internal users and customers

Overview of our services.



Basis
Customer management (CRM) incl. leads and sales opportunities

E-mail marketing for newsletter
Creation and distribution of surveys

Communication platform for internal and external communication
Plus
All services of the base module

​




Planning follow-ups and communication history

Multi-client operation and reporting

Management of purchasing and sales processes

Invoicing/Accounting




DATEV-Connector



Enterprise
All services of the Base Module
Connection of the Live-Chat
Integration of the Social Marketing
Support for manaCRM setup
For the digitization of particularly complex business processes or the complete ERP implementation, we are of course also the right contact. Do you have questions about this or our other products?
Write us a short message and we will get back to you as soon as possible.

Your new partner introduces themself.
As a successful Odoo Gold Partner in Germany, we, manaTec GmbH, support you in the implementation and maintenance of the ERP system Odoo. In doing so, we not only have a large number of exciting reference projects , but also cooperate with numerous scientific partners, to continuously improve our products. In more than 250 successful projects we prove our expertise, know-how and competence every day.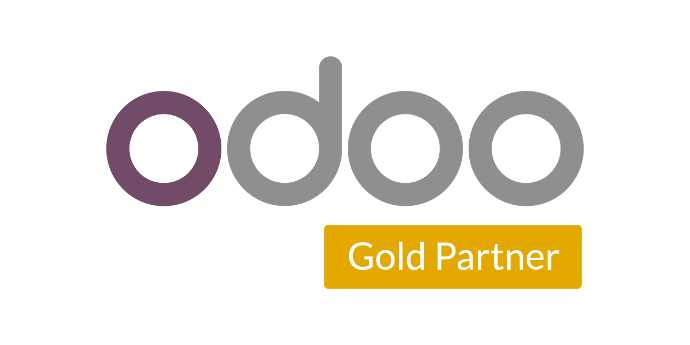 manaTec GmbH is official Odoo Gold Partner
A successful project depends on many factors - especially the integration partner you choose. manaTec GmbH is an official Odoo Gold Partner and is happy to support you as a full-service provider in all areas of ERP implementation.
manaCRM has caught your interest? Then contact us now and convince yourself of our offers!

Exciting news from the IT.



Ihr Dynamic Snippet wird hier angezeigt... Diese Meldung wird angezeigt, weil Sie weder einen Filter noch eine Vorlage zur Verwendung bereitgestellt haben