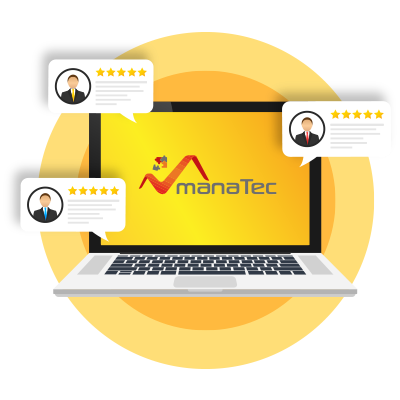 More than 80 satisfied customers
In five years of company history.

Our early company history starts in 2015 with five employees. Thanks to our technical know-how and the proximity to our customers, we have since been able to repeatedly convince over 80 satisfied customers in more than 250 exciting projects. And our constant growth speaks for itself - in the meantime we are working with 13 motivated employees every day to provide our customers with the best possible advice, hand in hand.
You can find a selection of our customers here.


Anton Doll Holzmanufaktur GmbH
The Anton Doll Holzmanufaktur in the heart of Munich has set itself the goal of creating favourite pieces for life. The aim is to combine design with functionality. The products from Anton Doll Holzmanufaktur therefore usually fulfil more than just one purpose and can be used in many ways. When developing their products, they fall back on traditional forms, which they interpret in a modern way. This results in durable and individual pieces of furniture with timeless design.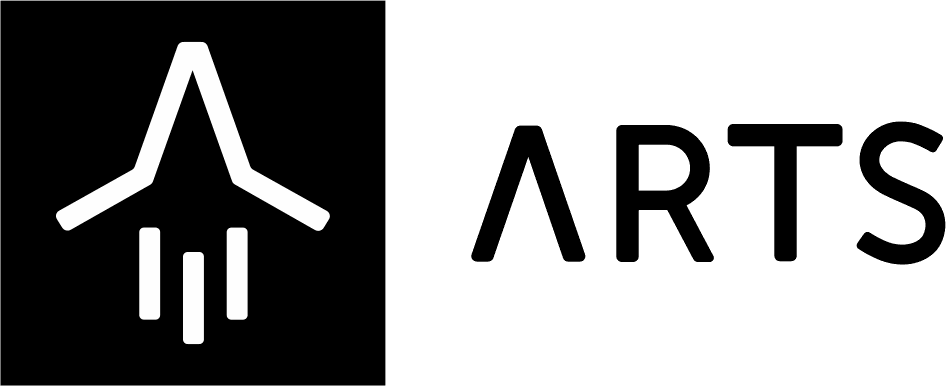 ARTS Group
ARTS is an expert in engineering and manufacturing services, technology consulting and HR services in the automotive, aerospace, mechanical & manufacturing, IT & communications, and security & defence industries. Automaten Winkels GmbH & Co. KG
The Euroscope Group is the largest production and operating company of coin telescopes, mediascopes and medal minting machines in Europe.

Belektronig GmbH
Since the company was founded in 2010, the two developers Glen Guhr and Raimund Brünig have concentrated on developing and perfecting three product groups: Laboratory temperature controllers, built-in temperature controllers and signal generators for acoustic fluidics. Better Basics Laborbedarf GmbH
Better Basics Laborbedarf develops, manufactures and distributes smart basic equipment for laboratories. Their products are based on 3D printing technology and offer solutions for a wide range of laboratory work. Their user-specific products help to create order in the laboratory, use the workplace more efficiently and improve occupational safety. Many years of work in science and comprehensive know-how in the field of plastics and 3D printing technology are the basis for innovative products - Made in Germany. BONVITA 360° HOSPITALITY GmbH
Since January 2019, BONVITA 360° HOSPITALITY GmbH unites the brands Vivanti, Fresh-Inn, Echsle Gastro and Echsle Beratung under one brand: BONVITA Group. The BONVITA Group is a mid-sized family business headquartered in Baden-Baden in the economically strong state of Baden-Württemberg. At over 100 locations in Germany and Austria, the BONVITA Group provides all-round services for mass catering and delights over 15,000 guests every day. Bundesverband WindEnergie e.V.
With more than 20.000 members, BWE is one of the world's largest renewable energy associations. For years, the BWE has been increasingly successful in promoting the sustainable and efficient expansion of wind energy in Germany and the best possible use of wind power. Its expert advisors also work on the European and global development of wind energy in international associations such as WindEurope, the Global Wind Energy Council (GWEC) and the World Wind Energy Association (WWEA).

CamData GmbH
CamData supports over 750 companies and offers security for their data and efforts. Healthcare, Energy & Utilities, Public Administration, Automotive - CamData has the extensive and diverse portfolio to meet any challenge. Cloud&Heat Technologies GmbH
Since its foundation in 2011, Cloud&Heat's mission has been to make sustainability and security a driver of digital innovation. We provide energy-efficient, scalable and secure data center solutions that meet the requirements of the digital future.
COMPOSE it-systemhaus
COMPOSE supports its customers as an external IT department and works as an "IT service provider" from the cloud like internal staff, but more flexibly and extensively. COMPOSE supports IT teams in the planning, implementation and maintenance of network subtasks. Minor technical problems or complete server system crashes up to "Business Critical" are solved with special priority. DAR Deutsche Alurad GmbH
Highest quality with attention to detail - R³ Wheels as a young German brand combines attractive wheel designs with an outstanding price-performance ratio. With enormous care and an eye for detail, TÜV-tested, approved cast wheels and 3-piece forged wheels are developed and produced for the automotive aftermarket as well as for car tuning and car shows.

DISTREX
Exclusive driving service at the highest level - Since 2002 DISTREX has created a unique service. With many years of experience in customer service, transport and entertainment, DISTREX is always at its customers' disposal. dps Energie GmbH
As a provider of photovoltaic and energy efficiency solutions for industry, commerce, agriculture and the real estate sector, dps energie combines competition and solidarity with renewable energies. The team of qualified energy consultants as well as financial economists jointly determines the best solution for their customers on the way to more energy efficiency.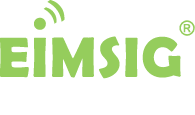 EiMSIG GmbH
Burglary protection is becoming more and more important. EiMSIG has been an expert in this field for many years and puts together starter packages for a safe and comfortable home. The product range extends from the classic VdS-certified alarm system to the modern and easy-to-use home control system with smart home functions. ELEO GmbH
For more than 15 years, ELEO has been providing its customers with custom-made fences, gates, railings and pavilions in first-class forged quality. Its customers include private end users, architects & horticulturists, public institutions as well as tradesmen. ELEO combines the traditional art of blacksmithing with the ambition to offer its customers an exceptional look with the highest manufacturing quality. As a growth-oriented family business, ELEO realizes individual wishes - custom-made, uncomplicated and always in personal exchange.

eventshoch2 GmbH
eventshoch2 is an event agency from Dresden, specialized in corporate events, trade fair appearances and incentives. eventshoch2 creates unique worlds of experience and emotional highlights, which remain positively in memory and therefore successfully transport communication goals. With creative ideas, precise planning and punctual implementation, eventshoch2 leads the thoughts and wishes together to an impressive overall experience.

F2 ARIG-IT Sebnitz GmbH
ARIG-IT's range of services includes the secure and efficient design of digital work processes in the area of operational accounting. ARIG-IT is available as a service provider with a specialized range of services for the implementation of IT projects. Feist Modell und Formenbau
Modern technology combined with great craftsmanship - since 1969, the name Feist has stood for quality and reliability in model and mold making. The company moves in national and international markets, relying on industry-specific new technologies and their optimization with proprietary know-how.

FIRST AID GmbH
FIRST AID supports employers in international projects in the areas of expatriate management and relocation. As a full service agency, FIRST AID offers tailor-made services for the entire secondment process. FIRST AID also makes its experience available to private individuals and supports them in their professional stays abroad.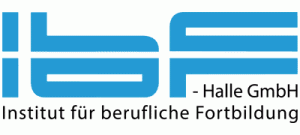 IbF-Halle GmbH
Everyone who would like to further educate themselves in their profession or change, is exactly correct with IbF! IbF offers professional training and retraining in various fields. At IbF, training courses with different focuses in the areas of automotive/smart repair can be completed. The training offers can be put together individually and the individual further training courses are based on a concept which consists of the following fundamental values: objectivity, practical relevance and innovation!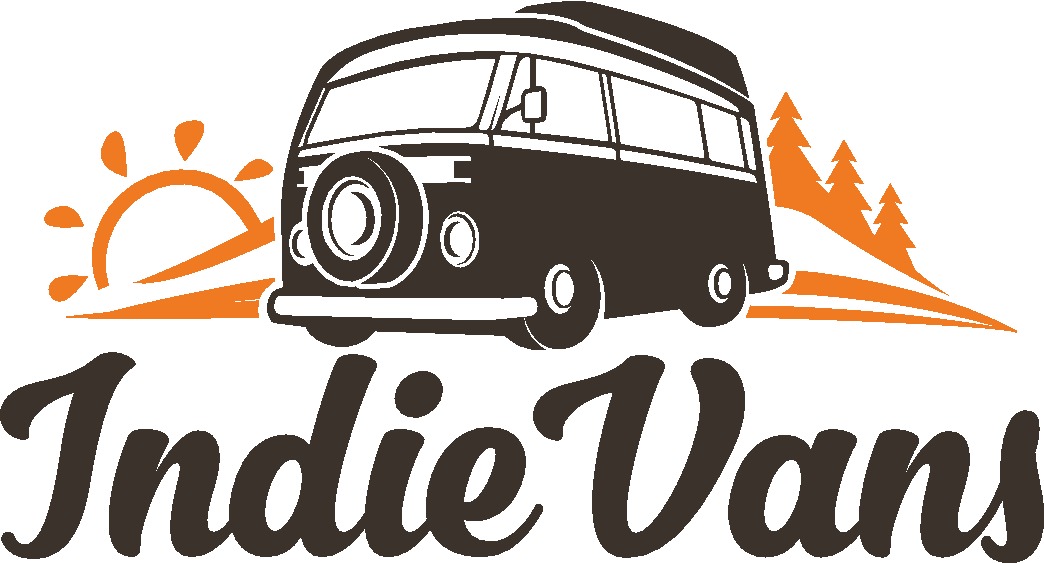 IndieVans
Explore the world in a VW van - be it in the city, in nature or on the streets of Europe: with a camping bus from IndieVans you can escape from everyday life. And at fair prices in Dresden, Bremen, Schwerin, Nuremberg & Stuttgart.

IT-Planet GmbH
IT-Planet is the online shop for business customers, which completely covers the digitization in a company regarding hardware and software as well as service.
KAJA FOOD GmbH
KAJA FOOD makes healthy and tasty food, 100% natural, 100% sugar free. As a full-service partner, KAJA FOOD takes over the entire process including product development, purchasing, quality control and production.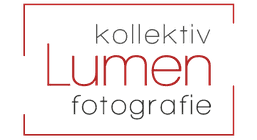 Kollektiv Lumen - Felix Mayrl und Olivier Colin GbR
Kollektiv Lumen is the joint project of two photographers. The two experienced artists Felix Mayrl and Olivier Colin work together on various creative projects and on behalf of institutions, companies or the press.

Kunz Engineering GmbH
The same high standards that the market demands of your product. And for this you need precisely fitting parts that are produced highly efficiently. Kunz Engineering knows your challenges and develops your solutions. The precision of your parts must be able to withstand high productivity. 3D programming, a continuous process chain and integrated solutions are required. This is the only way to manufacture economically and to offer at prices in line with the market. Even with tricky applications, you will always need high-precision and individual components that you can have at your disposal within the shortest possible time - a demand that Kunz Engineering is happy to meet. Leibniz-Institut für Resilienzforschung (LIR) gGmbH
The Leibniz Institute for Resilience Research (LIR) is a non-university research institute in the Leibniz Association whose mission is to research resilience - the ability to maintain or restore mental health during or following stressful life events. The main objectives of the LIR are to understand resilience mechanisms from a neuroscientific point of view, to develop appropriate interventions to promote resilience and to work towards changing living and working environments in order to strengthen resilience. The LIR is dedicated to matters that are of a very high social relevance and international importance; it closes a significant gap in the German research landscape and is also the first center of its kind in Europe.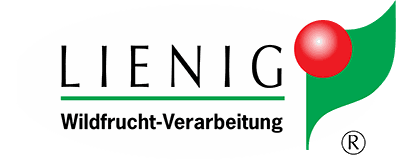 Lienig Wildfruchtverarbeitung GmbH
Lienig Wildfruchtverarbeitung GmbH is a medium-sized family business from the Berlin-Brandenburg area that has been processing natural fruit from the region for over twenty years. On the basis of great agricultural know-how, the company has concentrated primarily on processing local fruits such as sea buckthorn, chokeberry and, in particular, topinambur. Medical Valley
Medical Valley Europäische Metropolregion Nürnberg is a leading international cluster in the field of medical technology, medicine and health. Highly specialized research institutions, internationally leading and at the same time many emerging companies are active here. These cooperate closely with world-renowned health research institutions in order to jointly find solutions for the challenges of health care today and tomorrow. The partners are organized in the association Medical Valley Europäische Metropolregion Nürnberg e. V., which was founded in 2007 to manage the development, coordination and marketing of the cluster. Medical Valley operates technology and start-up centers at the Erlangen and Forchheim, Bamberg and Weiden sites. Mise en place® Gastro Solutions GmbH & Co. KG
Mise en place is the inventor of the ProzessKüche®. In contrast to the historical post kitchen, the Mise en place ProzessKüche® is based on a highly flexible, multi-functional and intelligent technology, as well as the reorganization of work processes. In addition, the Mise en place ProzessKüche® consistently uses the possibilities of digitalization in all areas. It is not the kitchen that determines the number of employees required, but the number of existing employees that determines the technology required.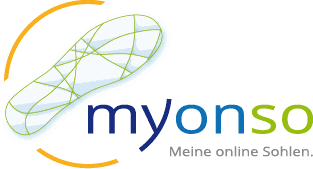 Myonso
Buy orthopaedic insoles online - for many insoles wearers this could be a real alternative to a medical supply store or local orthopaedic shoe technician in the future. Myonso only requires a footprint to manufacture individual insoles. myonso® shows how this footprint can be taken easily and comfortably from the comfort of your own home. Nooxl Systems GmbH
Nooxl has developed a completely new, innovative standard technology platform for spreadsheets that instantly generates database applications from spreadsheets - completely without IT effort - and makes them available as a web app in the Nooxl Cloud or on premise at the company.
PALIGO
PALIGO, founded in 2014, is full of energy and passion for its products, which are exclusively related to living and working with natural materials and raw materials. As a supplier of natural products, the company can purchase natural garden decorations, wood briquettes for fireplaces or mulch, earth and stones.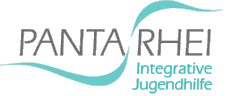 Panta Rhei e.V.
Panta Rhei e.V. offers "round-the-clock" care for young people in difficult life situations with its shared apartments and employment area. Together with pedagogues, educators, psychologists, teachers, craftsmen and therapists, Panta Rhei prepares young people for a life outside the institution. peha Hagmann GmbH
peha has been an established packaging specialist and online retailer since 1999, offering a wide range of products for both the B2B and B2C sectors. The focus is on products from the areas of packaging and operating materials, furniture protection and moving supplies, as well as some special products (e.g. anti-slip pads) that have been developed in close cooperation with the customer.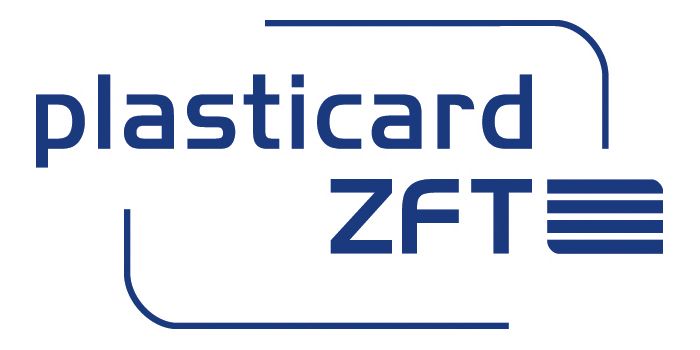 Plasticard-ZFT GmbH & Co. KG
Plasticard-ZFT is a manufacturer of plastic cards, chip cards and ID media from Dresden. Many years of experience and know-how make Plasticard-ZFT a flexible company that meets the challenges of card production and personalization as well as complex special projects. Quality made in Germany. PRINZ Deutschland GmbH
Since 1990, PRINZ has been engaged in the nationwide sales and service of PRINZ masonry saw technology and PRINZ sawmill technology. As the only full-range supplier in the field of chainsaws, PRINZ knows the needs of its customers and guarantees individual solutions for all areas of chainsaw technology. PRINZ supplies not only machines and the matching accessories, but also cutting sets for all chainsaw manufacturers - all from a single source in the usual high PRINZ quality, because customer satisfaction clearly comes first.

PSD Pumpen-Service-Deutschland GmbH
PSD offers comprehensive service and trade for pumps of all types, in particular centrifugal and metering pumps. PSD realizes assemblies and repairs locally or in its workshops as well as maintenance all around pump and control engineering. A large selection of powerful rental pumps ensures productivity for PSD customers at short notice. Radiologie-Netzwerk NRW
The Radiology Network NRW is a young, expanding company with 45 medical employees and serves more than 15,000 patients annually in radiology practices in the Lower Rhine region. The medical care center offers diagnostic examinations using magnetic resonance tomography, computer tomography and X-rays at its locations in Düsseldorf, Viersen and Nettetal. Rathje Fashion KG
Rathje Fashion is a Hamburg-based company with a team of 15 employees that specializes in the sale of high-quality headwear. The core of the company is the online store "HutKaufen.de" and the presence on the most important online sales platforms. In addition to e-commerce, Rathje Fashion also presents itself locally with two retail stores by now. Since 2012 with the hat store ROCKHATS in Hamburg's Sternschanze and since 2019 with the official Stetson store in the middle of Hamburg's city center.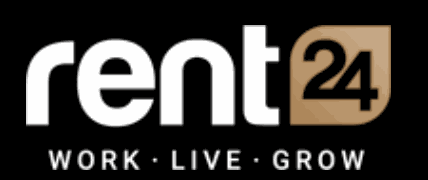 Rent24 Holding GmbH
Rent24 is a provider of coworking space and office space. That means a lot of space to work, meet and feel good in numerous cities worldwide. In Germany Rent24 is represented among other things in Berlin, Hamburg, Dortmund, Bremen and Munich.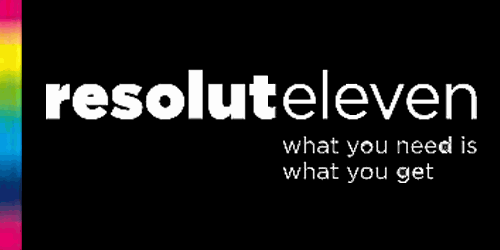 resoluteleven GmbH & Co. KG
RESOLUT ELEVEN has established itself as a competence centre for printing technology. No matter which substrate is to be printed or coated, no matter from which basic materials and no matter with which printing substances - RESOLUT ELEVEN has the know-how to fulfil all wishes in highest quality. True to the motto: "What you need is what you get". RSW Handelsgesellschaft mbH
Since 1993, RSW has been supplying craft and industrial companies, public institutions and authorities with fittings, tools and machines, construction chemicals and fastening technology, as well as occupational safety. RSW stands for competent contact persons and a cooperative relationship with customers and suppliers. Especially woodworking trades have with RSW a solid partner with a comprehensive range.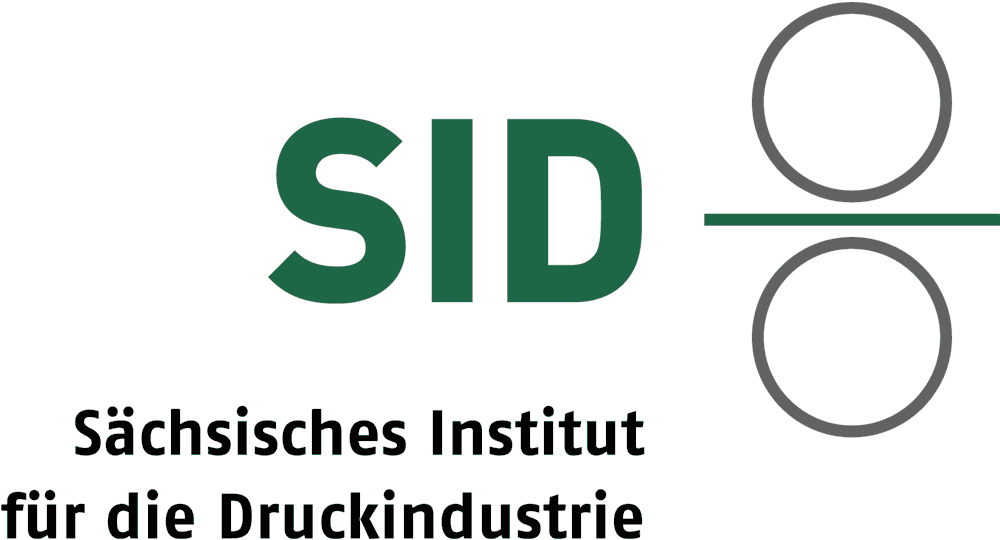 Sächsisches Institut für die Druckindustrie GmbH
Sächsische Institut für die Druckindustrie was founded in 1990 as Polygraph contacta and has been called SID since 1993. The Institute is a non-profit, industry-related research institution whose mission is to support and develop the printing industry in the broadest sense.

Senodis Technologies GmbH
In cooperation with the Fraunhofer Institute, Senodis offers the robust Ceracode® marking solution developed for ceramic technologies and systems based on ceramic phosphors. Ceracode® is a marking solution for hot-formed metal components for continuous identification and for complete, digital " tracking & tracing" at process temperatures up to 1200 °C.

Softwareparadies GmbH & Co. Systemlösungen KG
As a software development, service and consulting company, SWP works exclusively for the construction industry. Whether you are building houses or building shell structures, planning or selling them, manufacturing or trading the necessary building materials, rebuilding or refurbishing houses - the Vi2000 platform will help you to work faster and more effectively and to calculate more accurately. In short: Improve your company's results.

Spectos GmbH
Spectos GmbH, headquartered in Dresden, is an internationally active company in the fields of data collection, data analysis, technology, digitization and operations. Spectos develops tailor-made solutions for its customers for monitoring, controlling and improving their service quality in the sectors Logistics, Mobility, Healthcare, Consumer Services, Urban & Public Services, Commerce. Spectos' mission is to make data and information tangible, close the gap between analysis and action, and thereby achieve continuous improvement in day-to-day business.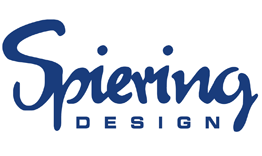 Spiering Design
A good design, a great eye-catcher, finding the extraordinary, realizing ideas - that is the claim of Spiering Design and they realize it creatively! Do you want to print cheaply and quickly? Spiering Design offers high-quality flyers, posters, brochures, leaflets, business cards and much more at reasonable prices! Do you need company signs or advertising tarpaulins or would you like to individualise your vehicle fleet? Then Spiering Design is the right place for you!

SportIdent GmbH
The easiest way to plan outdoor sports. Anytime. Anywhere. In any weather. SportIdent produces timing hardware. With its products, organizers in over 65 countries create amazing sports experiences for outdoor fans. The hardware was developed and produced in Germany and is light, robust and easy to set up.

Sunday Natural Products GmbH
For thousands of years, effective medicinal plants and outstanding foods have existed in all regions of the world, helping us to promote and maintain our health and vitality in a natural way. With its products, Natural Sunday tries to come as close as possible to this ancient wisdom and offers nutrients from natural sources, in the highest quality and purity.

Supedio GmbH
Supedio GmbH offers EDI services for hospitals and manufacturers/suppliers based on synchronous product master data as well as supporting services from product information management to treatment documentation. Supedio uses its expertise and experience in electronic data exchange, product data management and e-procurement for this purpose.

Synergeticon GmbH
Synergeticon offers individual software solutions in the field of digital assistance systems, collaborative robotics and artificial intelligence. Synergies between man and machine are realized and the worker always comes first. The solutions are mainly used in production and maintenance processes within the air and shipbuilding industry. Synergeticon's experience in the aeronautical industry, its network of partners and its continuous research into the latest technologies enable it to develop solutions that deliver measurable increases in process efficiency.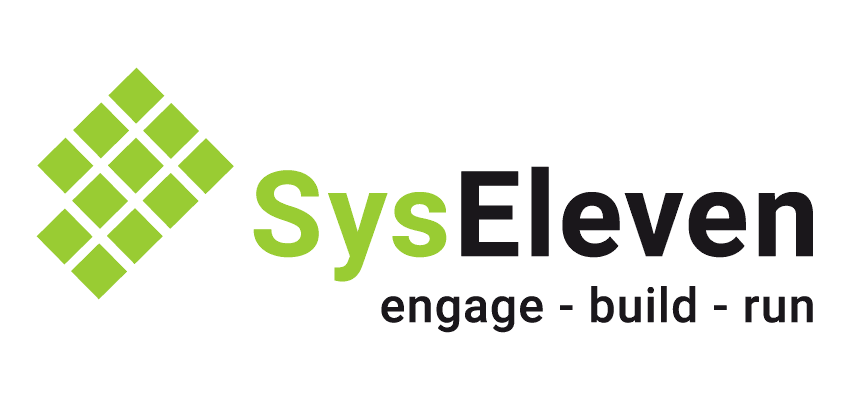 SysEleven GmbH
With the NEO methodology, SysEleven is at its customers' side from concept consulting to training of admins and devOps to full managed operation. To this end, SysEleven is intensively involved with best-of-breed technologies so that its customers have a free choice as to which technology they want to use. Together with the customer, SysEleven not only creates complete solutions, but also secures the operation and expands the know-how of the employees. TeTec Gebäude- und Betriebstechnik GmbH
Tetec develops complex solutions for its customers in all areas of electrical engineering and the associated IT infrastructure. As a provider of ideas, Tetec supports its customers with its experience and jointly develops the best alternative to existing systems or supplements them with suitable extensions.

Tillhub GmbH
Tillhub, headquartered in Berlin, offers an iPad-based cash register system that can be used with existing hardware as well as with the hardware offered by Tillhub. Tillhub is constantly entering into new cooperations in order to further improve its POS system and to optimize the services offered to customers. The innovative POS solution helps small and medium-sized retailers and service providers to digitalize their business processes and grow faster.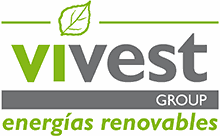 Vivest Energías Renovables S. A.
As a system house in Chile, vivest energías renovables sells all the necessary system components for the successful implementation of renewable energy projects on a small and large scale, both directly and through its specialist dealers. In addition, vivest energías develops renovable energy projects from concept to site planning to turnkey construction and maintenance in the field of photovoltaics and solar thermal energy.

W4 Marketing AG
Originally founded in 1994 as an advertising agency, W4 now sees itself as a full-service marketing and communications platform offering consulting and technology solutions from a single source. W4's activities range from marketing and communication to mobile marketing campaigns, website support and the production of films and 3D animations, with international locations in Germany, Switzerland, Slovakia and China. Wallenfels GmbH
Wallenfels is a specialist retailer for ergonomic desks, chairs and bed systems that grow with the child. In every respect: good children's furniture is Wallenfels' passion. Wallenfels pays attention to child-friendly, ergonomic design and high material quality of all offered products. Wallenfels is happy to advise with a high level of professional know-how on entire children's room furnishings that stimulate children's imagination, role play and joy of movement.
watttron GmbH
watttron designs and manufactures precision heating systems for applications that require accurate, temperature accurate and timely heating. Depending on the application, processes can be made more resource-efficient, faster, more flexible, and more controlled - with better quality at the same time.